Tunnel Segment Gasket Has Good Waterproof, High Compressive Strength
TSG-1: Tunnel segment gaskets are ideal for underground construction.
Tunnel segment gasket is an important component that ensure the life of the tunnel. It protects the interior of the tunnel from intrusion of groundwater or other material into the tunnel. At present,its designs and materials are still evolving. With the improvement of technology, more different types and materials tunnel segment gaskets have appeared. We have EPDM and natural rubber tunnel segment gasket. Porous tunnel segment gasket can reduce the compressive stress when installing. In addition, our products have aging resistance, high compressive strength and small compression set. In order to further enhance the waterproof performance, we produce Composite products. This kind of composite product adds a layer of water swelling rubber in normal tunnel segment gasket to make it has double insurance seal water stop function. Once tunnel segment gasket is leaked, hydrophilic rubber strip will slowly expand to play a second waterproof role.
Specification
Hardness: 70±5 Shore A.
Tensile strength: ≥ 15 MPa.
Elongation: ≥ 400%.
Compression set (-70°C × 24 h): ≤ 25%.
Low temperature brittleness: ≤ -50°C.
Color: black.
Type:

EPDM/natural rubber tunnel segment gaskets.
Composite tunnel segment gaskets with water swelling rubber.
TSG-2: EPDM tunnel segment gasket.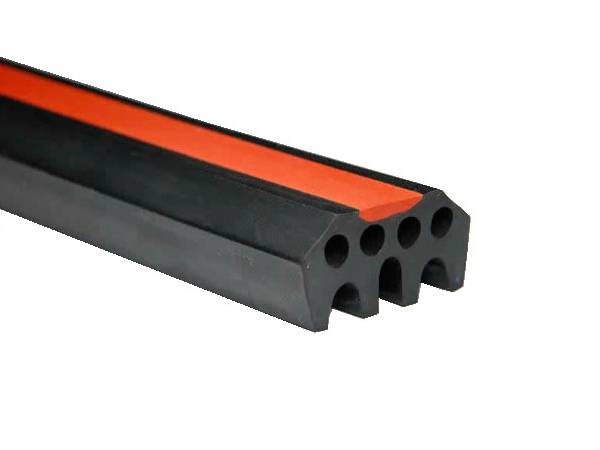 TSG-3: Composite tunnel segment with water swelling rubber.
Feature
Durability, being resistant to chemical attack and microbiological degradation.
High compressive strength.
Excellent flexibility.
Aging resistance, corrosion resistance.
Good waterproof performance.
Excellent weather resistance.
Easy to install.
Strict production process.
TSG-5: The factory of producing tunnel segment gaskets.
Application
Underground constructions.
Infrastructure project.
Tunnel.
Culvert.
Water conservancy project.
Subway.
TSG-6: Tunnel segment gaskets used in concrete slabs.
TSG-7: Tunnel segment gasket used in the tunnel.
Products List
Document
Joint Waterstop Catalog